Caliban's Camuffare
a performance installation and material exploration
In this work I sought to understand the origin of personal storms i.e. struggles. My study of cymatic patterns as an expression of storm-formation inspired me to create paintings, patchwork, and video.
My work was used in
The Tempest,
a play directed by
John Crawford
at the
Irvine Barclay Theatre
in May 2018.
PHASE IV

"Caliban is Prospero's creature, but he is also a creature of the island. A Creature is a created thing, fashioned by and subject to another. The Creature, caught between mud and mind, dust and dream, measures the difference between the human and the inhuman while belonging to both... a creature contains its own creative seed, and is always in the process of becoming. The universe of creatures is measured neither by the totality of humanity nor the particularity of a culture but rather by the infinity of life forms. Creature Caliban may be subject to Prospero, but he alone among the island's citizens and denizens can tune into the music of the world." – from Julia Lupton's
discussion
of Shakespeare's The Tempest
The blankets I created were used as performative objects in
Living in the Tempest
,
a rendition of Shakespeare's The Tempest at the Barclay Theatre in Irvine, California.
The blankets prevented and invited a storm.
My blanket being used between a a calm and tempestuous scene. Another blanket is used under the pianist. Aerial views of the pianist were projected and distorted on the screens in real-time.
PHASE III
I created an immersive experience in which to embody the moment storms are created. I built a body of work in this space and underwent a personal storm. The deprevation and long hours of creating material (akin to blankets), painting, and finishing was unsettling yet enlightening.

I created three blankets from seven panels. They were all made from from recycled materials I have been collecting for two years. all blankets were painted white. The first three frames in cymatics were projected onto three blankets. Patterns were painted onto these blankets with black ink. I scarred the last three blankets and cut out patterns. I then layered these together. The gifs below show the building of cymatics (i.e. storms) from this process.

blanket #1
blanket #2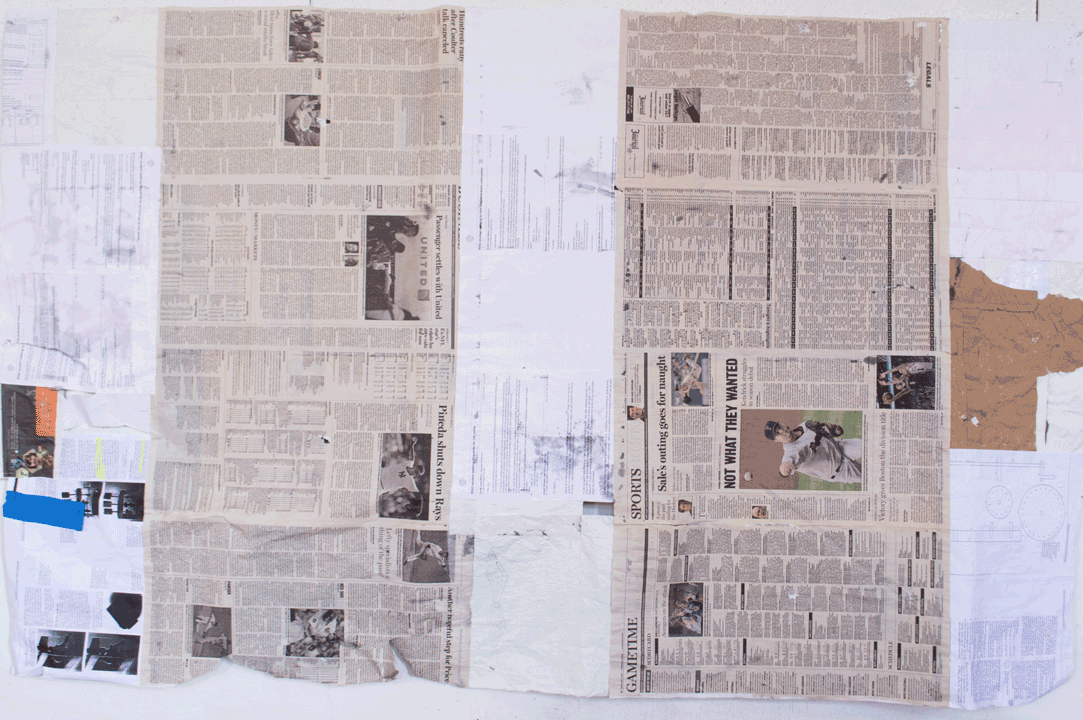 blanket #3
L: Stills I took that informed the development of the blankets. R: Constructing the blankets from found materials.

PHASE II

Informed by my earlier studies catalogued below I built a device to analyze cymatics, a vibrational phenomena in membranes. These patterns were a visual resource in analyzing storm formation at different scales.


PHASE I
Study of storm through reading, observation, and painting. Please click the videos and images.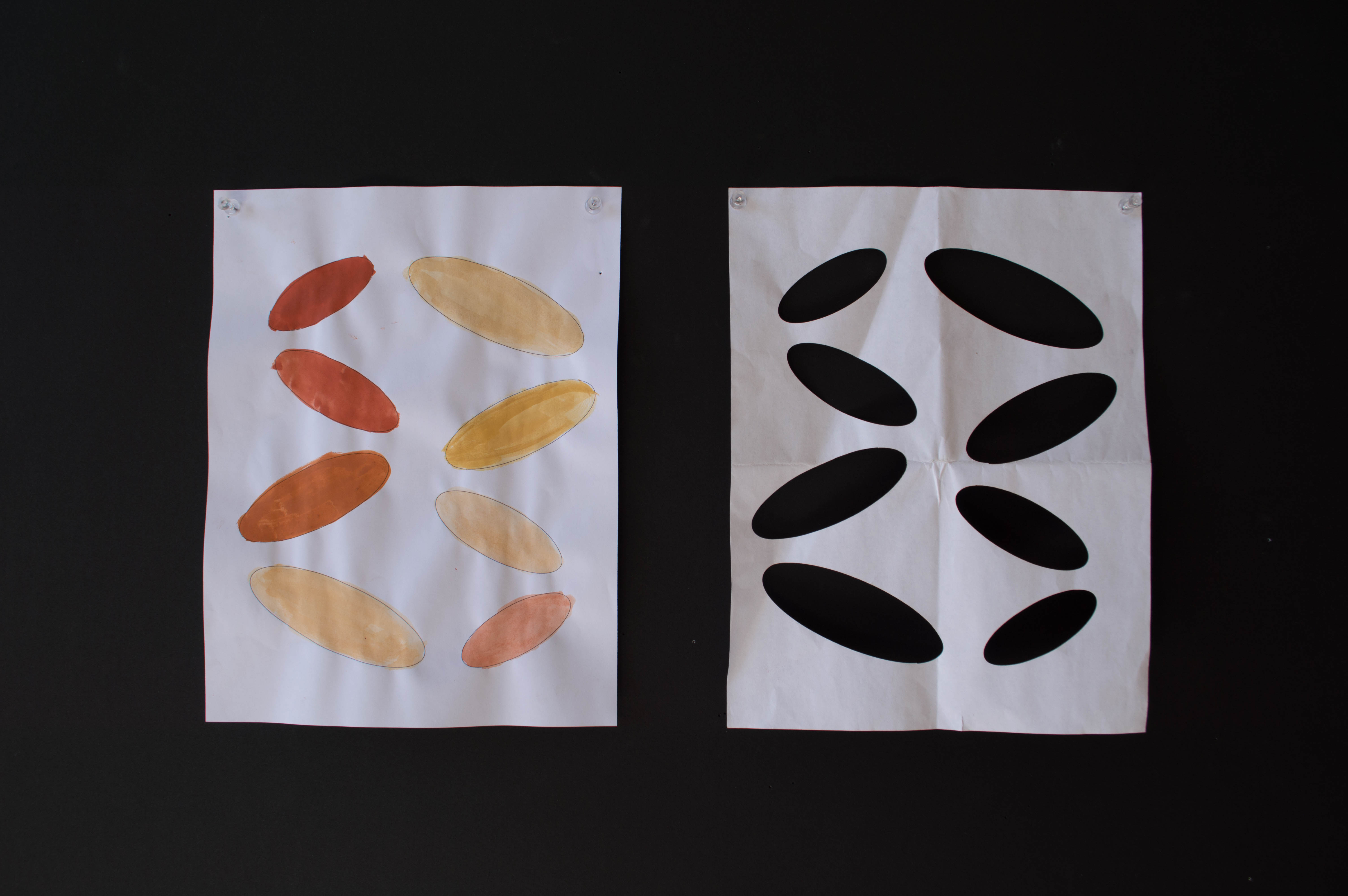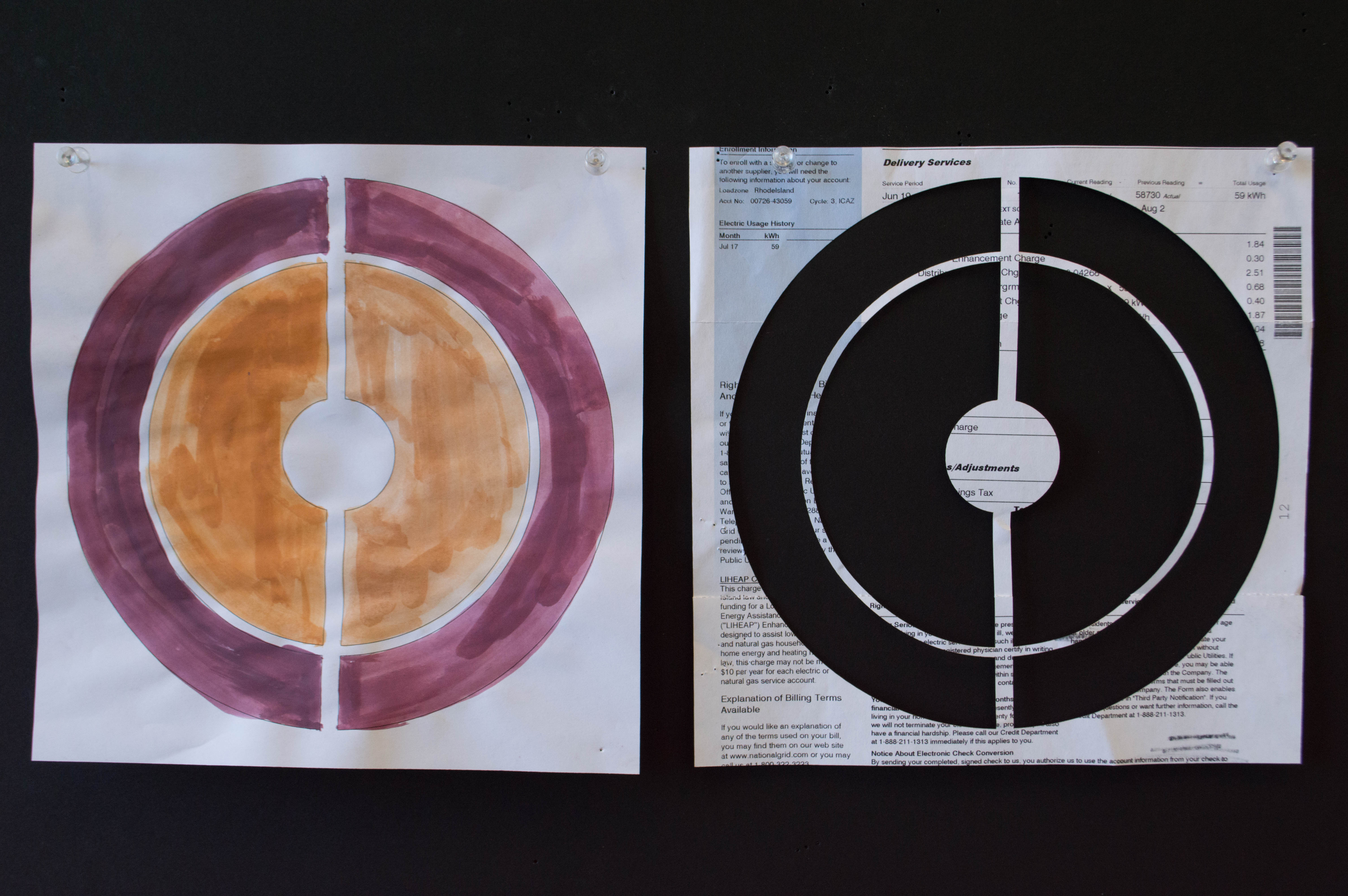 I'd like to extend a thank you to Professor Kyna Leski for her mentorship throughout this project and beyond.